So you have decided to build your dream home from the ground up. By now you might be looking for online real estate listings or visiting every sprawling suburb or city with plots of land for sale. While this may not sound easy, buying a lot is one of the biggest investments in one's life, so you have to make it right from the very beginning.
Building a new property on a vacant lot comes with greater chances for return, but doing so requires plenty of planning since you will start with an empty piece of land. The area of a property lot also has great influence over the finances, environment, and a homeowner's ability to meet current and future needs.
Choosing a lot is where everything begins when building a home from scratch. It can affect the amount of capital required for the property and your expectations for the new home. While it is not easy to search for a lot that suits your proposed price and family's needs, there are many ways to pull this off. Here are the important factors involved when picking the perfect lot for your dream home.
Type of lot
Developing a vacant property requires considerable effort and legal process, so besides the location, think about the readiness of a lot. There are three common lot types, each one comes with a set of benefits and downsides.
Raw land – Also called the zero-lot-line, this type is one of the most common lots you will encounter when looking for a vacant lot in a suburb, country, or city. It is also the cheapest since there are almost no improvements done, but buying raw land requires installing essential utilities, applying for land permits, or subdividing it yourself.
Unimproved land – This lot may have some initial permitting or planning done, but it hasn't yet completed any physical improvements, such as utilities, access, and clearing, which may affect the time and cost of the project.
Build-ready – This is typically easiest to fund, as it comes ready for construction, complete with permits and basic improvements.
Out of all the choices, raw land or a zero-lot-line is the best choice as it offers an efficient solution to improve the usability and utility of your future property. It also allows making good use of the available space without placing too much pressure on the budget.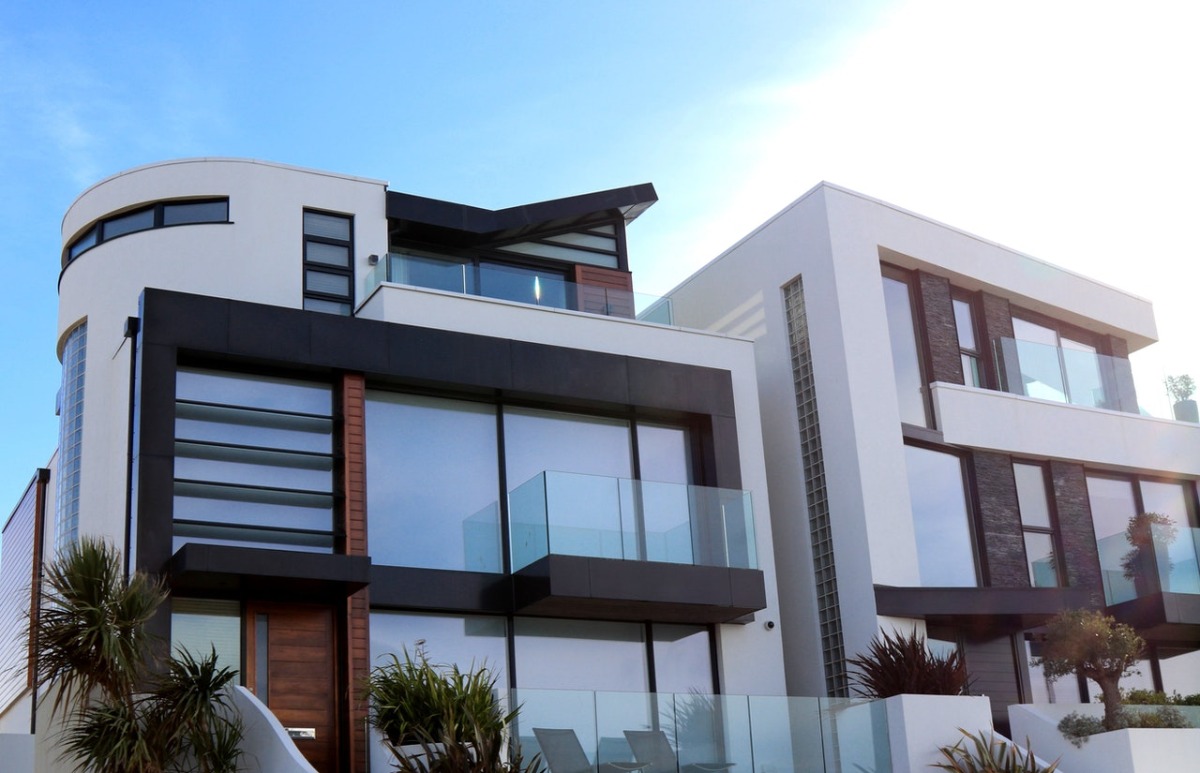 Land use
Planning the land use makes a big difference in the energy cost of your property. Those with small, rectangular lots often embody efficient usage of the lot. Compact building forms are the most energy-efficient, especially in temperate and cooler climates. Since there will be fewer chances of exposed surfaces, you can ensure that heat will not escape through. Meanwhile, narrow building forms are a perfect fit in climates with high humidity as they permit passive cooling.
For a more spacious landscape, optimize the site coverage to expand the available area to absorb more rainwater on the site, reducing site impact. Building on a zero-lot-line enhances efficiency by maximizing the available outdoor space. For narrow-sided passages with wasted space, trade them for a bigger spacing on the opposite side of the property. You may find this helpful if you are planning to build the property on the southern boundary, enhancing the open space by adding a northern aspect.
Good access to sunlight may sound fitting in tropical climates, but it can affect the orientation, size, and slope. Always consider existing shade and sun patterns related to adjoined buildings and vegetation.
Site evaluation
Planning site controls has a big influence on the overall design of your future home. Make sure to coordinate with a local council for possible building restrictions, setbacks, and easements.
Climatic features can also affect the features of your planning. Find specific climatic features that need improvement to reduce energy usage and enhance the overall comfort. You should also decide on your priorities whether you want access to a solar source or cooling breezes. The orientation, slope, and size have a large impact on solar access and air movement.
Lastly, observe opportunities for noise, loss of privacy, and overshadowing. The surrounding trees, height, and latitude can influence the shadow impact and the position of the house.
Finding a lot is one of the greatest investments you can do for your family's future. It may seem a daunting process, but it will all be worth it in the end. Organizing priorities is something you should live by when searching for properties. Reflect on what you are really looking for in a lot and the specific aspects open to flexibility and variation.