Buying a condo as a bachelor has its perks, such as having your place and no longer having to live with roommates. However, you also need to take extra steps to make sure that you're not breaking any laws or condo bylaws in the process of buying your condo. Here are six tips for buying a condo as a bachelor.
Why should a bachelor pick a condo over a house?
Condos are a great option for young bachelors, especially when it comes to buying your first home. Some of their biggest benefits include:
Price: One of their biggest benefits is price. Depending on where you live, condos can be half or even up to one-third cheaper than single-family homes. You can save tens of thousands by choosing a condo instead of buying a house outright.
Financing: Financing can be easier to get than loans for houses, especially when you have spotty credit. Condos are treated like rental properties by lenders, so they will offer lower rates and terms. This is particularly helpful if you're just starting your career or if getting a house loan was difficult because of past mistakes on your credit report.
Location: Condos are often in convenient locations close to work and other services. If you don't have time to maintain a yard or garden, no worries! Just walk out your door to find all kinds of entertainment and dining options.
Pick the Perfect Location
Choosing an apartment can seem like an overwhelming task. While you're doing your research, consider what amenities are most important to you and your lifestyle. These might include things like walkability (or lack thereof), proximity to shopping and dining, or even access to public transportation. Once you have these details sorted out, narrow down your search using online tools such as Google Maps and Craigslist.
Don't forget to research cities too. Consider the factors that you want in your new city. Want something completely different? Las Vegas, for instance, has no shortage of flashiness or pool parties and can also host a home that is near-luxury, sports clubs, and even a cultural scene. If you want the quiet, there are affordable properties for sale that can accommodate you with that need, with some condos situated in quiet neighborhoods. Plan a hike or a quick stroll any time. Whatever your lifestyle may call for, it's never too early to start researching where you want to live next.
Get An Agent Who Knows the Neighborhood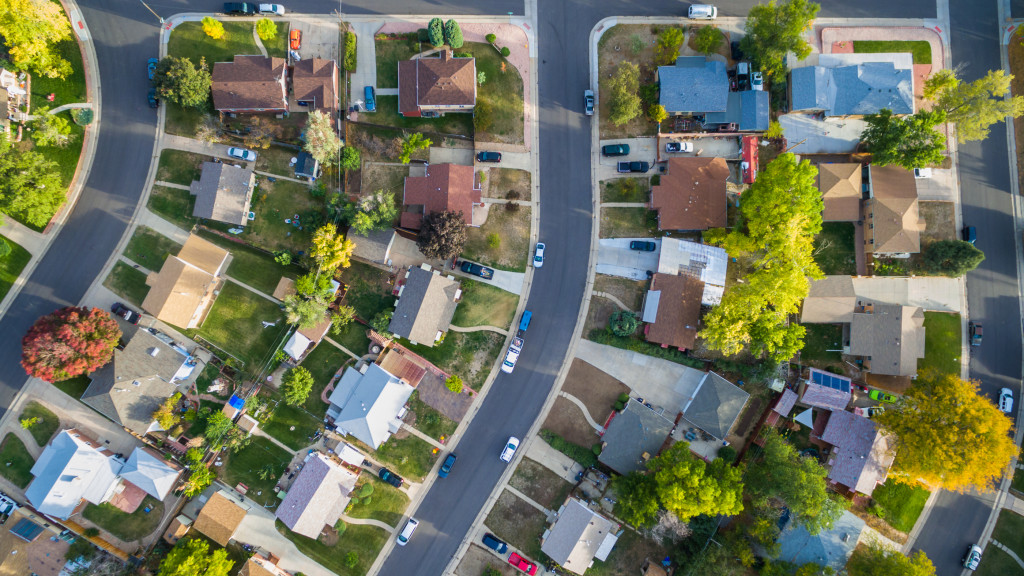 A condo is an investment — and it's important to work with someone who has intimate knowledge of that specific neighborhood. Even if you don't plan on moving anytime soon, there are future changes (like new construction or zoning laws) that could make your unit less desirable over time. Working with an agent who knows your area will help ensure that you find a place you like now and that it will still be appealing years down the road.
Go For A Property With A View
Whether you're planning to live in your condo by yourself or with other people, it's important to get some natural light. Ideally, your property should have a view so that you can enjoy Mother Nature every day. Skylights and windows will help create an airy ambiance that's conducive to relaxation and productivity. If these options aren't available, consider getting blackout curtains. They'll make it easier to sleep even on sunny days.
Check the Included Amenities
Before you set out to buy your condo, it's important to check whether all of your major wants and needs are included in your budget. Some condos don't have air conditioning or windows, which can be deal-breakers depending on where you live. And while most places will offer some kind of pool and gym access, not all buildings include parking which is always an expensive add-on. If these things are important to you, make sure they're part of your condo before signing on any dotted lines.
Know Your Financing Options
Before you start viewing condos, get pre-approved for a mortgage and know exactly how much money you can put down; the less of your own money you need to plunk down upfront, the better. If you're looking to buy something super expensive, consider getting approved for up to 20% more than what you want to spend just in case some last-minute repairs pop up or an inspector reports some major issues with it after your inspection period ends.
That way, if there are problems with your dream home that require significant cash on hand, you can cover them without having to do any extra financing. But be sure not to take out so many loans that you aren't considering cheaper options—mortgage lenders don't like when buyers become emotionally attached to homes before they make an offer on one!
There's no better feeling than waking up in your own apartment or condo. If you're thinking about becoming a property owner, make sure you're prepared to take on all that comes with it. With these simple tips and tricks, you'll be ready to get your bachelor friends off on their own feet and into their very own place. After all, nothing beats living in style.