Buying a home in today's market can be tricky. There are so many things to consider and buying decisions to make. After all, a house is a huge investment. Therefore, it's important to be as prepared as possible when buying a home.
People who want to buy a house in today's market need to know where to start and what they'll need to be able to buy a home that satisfies their needs and preferences. They also have to deal with a realtor, secure a down payment, and conduct house inspections, among others. These and more are what make the home buying process in today's market challenging and overwhelming.
Buying a Home in Today's Market
Buying a home is one of the biggest investments you will make in your lifetime. It's important to understand how much house you can afford, what kind of mortgage fits your needs, and which neighborhood best suits your interests.
When buying a home, buyers will want to understand their budget and stick to it. They will also want to ensure that they can afford both the monthly mortgage payments as well as any additional maintenance fees that may come up in the future.
When buying a home, it is important to make sure you have enough saved for a down payment and that you are not going over your budget with extra costs such as closing costs or real estate agents' commissions. You will also want to be prepared for house inspections where experts assess the home's state of repair and check for hazards that may not be visible.
Here are some tips on how to buy a house in today's market:
Be aware of your budget and what you can afford
Don't overextend yourself just because you think the market is hot right now. Stick to what you know you can afford, and don't get tempted by overpriced homes that are out of your buying range. This way, you won't be putting yourself in a difficult situation down the road.
Get pre-approved for a mortgage
Before you even start looking at houses, it's important to get pre-approved for a mortgage. This way, you'll have an idea of what your budget is and you'll avoid wasting time looking at homes that are out of reach based on the budget that you've set. A lot of homebuyers make the mistake of buying a house that they can't afford, which leads to a lot of financial problems down the road.
If you are pre-approved prior to buying a home, it will also be easier for you to negotiate with the seller because they'll know exactly how much money is available for closing costs and down payment. This way, the home buying process will be a lot smoother for both the buyer and seller.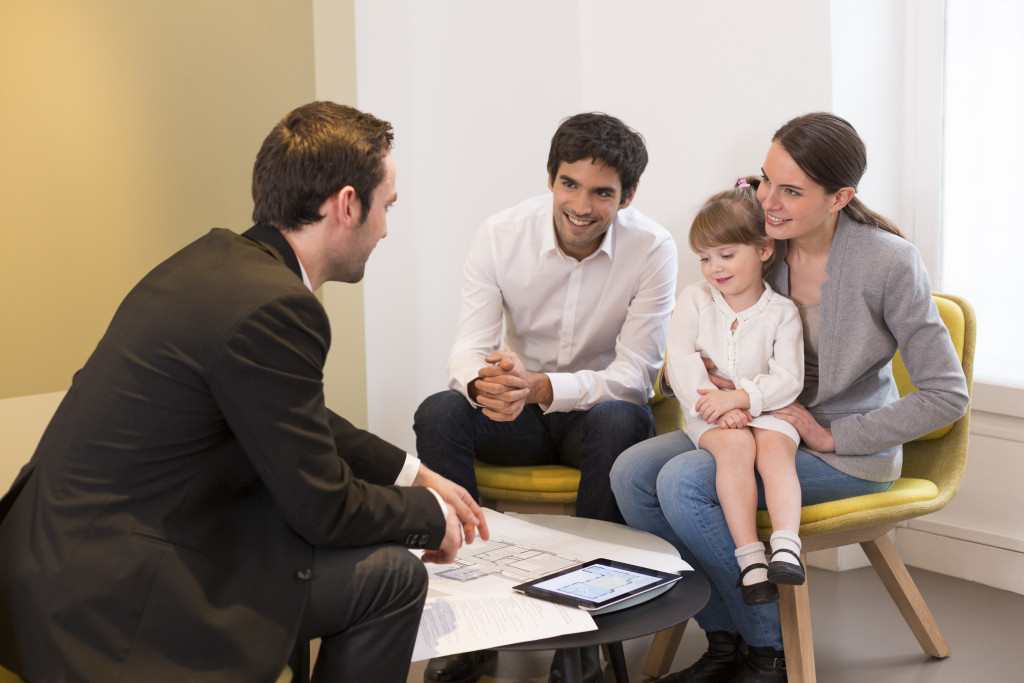 Work with a real estate agent
An excellent real estate agent can be worth their weight in gold, so make sure to work with someone you trust and who has your best interests at heart. They'll help you navigate the buying process, find the right home for you, and get the best deal possible.
Good real estate agents will also give their insights into the current market and trends to look out for. This way, you can make the best decisions when it comes to buying a house for yourself or your family.
Be prepared to compromise
When buying a home, sometimes you have to be willing to give up on some of your wish list items to make the deal work. For example, if you're not willing or able to pay a large down payment, you may need to compromise on the size of the house you buy or where it's located.
By being willing to make compromises, you will be able to buy the house you want, even if it's not what you originally envisioned. This is already a good deal, considering that buying a house is often expensive and requires you to make sacrifices.
Be realistic about buying a home
Even though buying a house seems like the best idea, you must not get swept up in today's housing market or do anything too quickly without thinking through your options first. For example, if your credit score isn't as high as you'd like it to be, buying a house will only worsen your financial situation.
Making the Right Decisions
Today's housing market might seem tempting and exciting, but buying a home is one of the biggest decisions of your life that will have an impact on almost every part of your daily routine. You can't go back from buying a house once you've closed a deal. Therefore, you should be patient and trust the process. This way, you will not make a decision that you will end up regretting.