Understanding your needs and preferences is vital when selecting the perfect accommodation for your trip.
Consider budget, amenities, services, and type of accommodation to determine the best option for you.
Researching online travel platforms and reading reviews to compare prices and availability is essential.
Consider safety, location proximity to attractions or business areas, and on-site amenities when making a decision.
Read guest reviews and recommendations to help gauge the quality of different accommodations.
When it comes to traveling, choosing suitable accommodation is one of the most critical factors that can make or break your entire trip, regardless of whether you are planning a long vacation, weekend getaway, or business trip.
Your choice of accommodation can affect your experience and the overall atmosphere of your whole journey, so it is crucial that you put careful thought and consideration into it.
Before diving into the details, it is essential to highlight the importance of choosing the right accommodation for your trip. Selecting the perfect accommodation can significantly impact your travel experience.
Excellent accommodation provides comfort, relaxation, and a sense of safety, giving you the energy to explore and enjoy your destination thoroughly. It can also help you save money in the long run, as it can prevent unnecessary expenses that may arise because of poor-quality accommodations.
This guide will provide insightful tips and essential factors to consider when finding the perfect accommodation for your next trip, from understanding your needs and preferences to researching and comparing different options.
Understanding Your Needs and Preferences
The first step to finding the perfect accommodation for your trip is understanding your needs, preferences, and priorities.
What type of traveler are you? Do you prioritize comfort over affordability? Are you on a tight schedule or a relaxed holiday? Knowing your preferences can help you narrow down your options, and it will guide you in choosing the ideal accommodation that suits your needs.
Identifying Your Travel Purpose and Duration
Your travel purpose and duration are essential in determining the perfect accommodation. Are you traveling for business or pleasure? The duration of your travel can significantly impact your accommodation choice.
A one-week vacation in a romantic getaway location will affect your accommodation decision differently than a month-long backpacking trip across the continent.
Determining Your Budget
Budget is another essential factor to consider when choosing the perfect accommodation. Your budget will determine the type of accommodation you can afford and guide you in optimizing your options.
Numerous options suit different price ranges, from budget-friendly hostels to luxury hotels.
Assessing Your Preferred Amenities and Services
When considering accommodations, underlying amenities and services are essential factors. Different amenities, such as Wi-Fi, laundry facilities, and room service, might affect your stay and make it more enjoyable. If you have specific needs like a fitness center, a swimming pool, or a spa, prioritize such considerations in your search.
Exploring Different Types of Accommodations
Several accommodations are available; choosing the right one depends on your budget and preference. The most common accommodations include:
Hotels and Resorts
Hotels and resorts are the traditional forms of accommodations for travelers. They provide a comfortable living space with amenities, facilities, and services. Lodging in a hotel or resort has benefits, such as available staff to assist you, a wide range of room types, and on-site amenities like gyms, swimming pools, and restaurants.
Vacation Rentals
Vacation rentals like Airbnb and VRBO have become increasingly popular in recent years. They provide a home-away-from-home experience and are perfect for families or groups.
Vacation rentals offer more space and amenities than hotels and resorts, such as fully equipped kitchen and laundry facilities. They also offer budget-friendly options, especially for more extended stays.
Bed and Breakfasts
Bed and breakfasts offer a homely and personalized accommodation experience. They're perfect for travelers who want to experience local culture and hospitality.
A bed and breakfast offers an intimate and cozy atmosphere and accommodating hosts who can give tips on attractions and things to do in the area.
Luxury Serviced Apartments
Luxury serviced apartments provide a luxurious and convenient experience. They offer more space than hotel rooms and a fully equipped kitchen.
Staying in luxury serviced apartments provides the privacy, security, and amenities you would find in hotels and resorts but with a more personalized experience.
Hostels
Hostels are a budget-friendly option for backpackers and solo travelers. They offer dormitory-style living space and shared amenities like a kitchen, lounge, and bathroom. Dwelling in a hostel is an excellent opportunity to meet new people and socialize. Hostels can also offer tours and excursions, making your trip more memorable.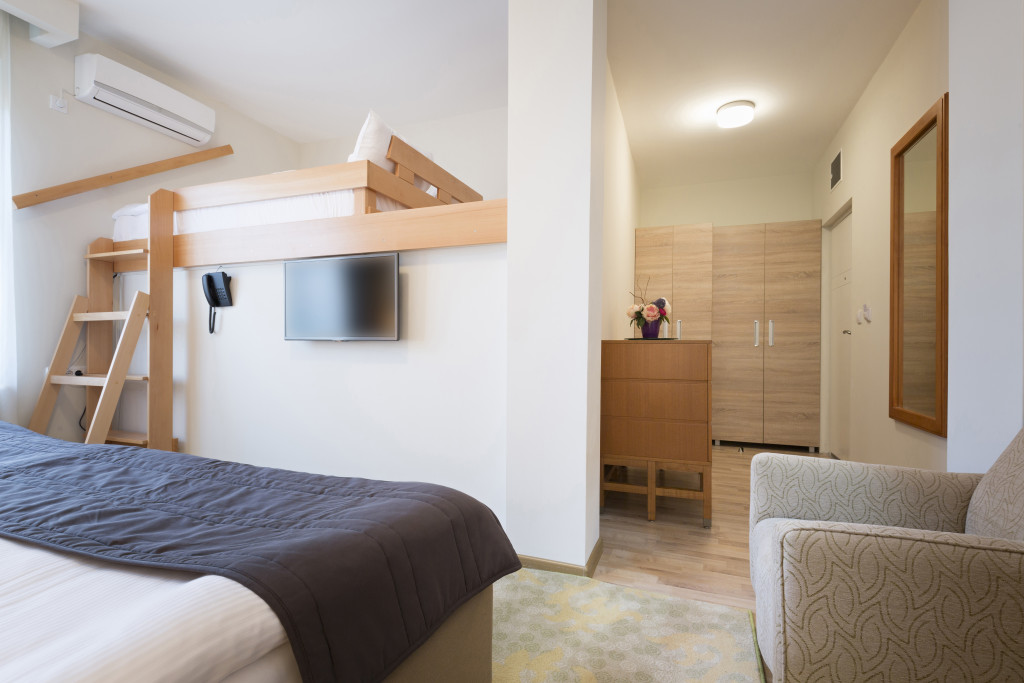 Researching and Comparing Accommodation Options
Now that you have determined your needs and preferences, identified your travel purpose, duration, and budget, and assessed your preferred amenities and services, it's time to start researching and comparing different accommodation options.
Utilizing Online Travel Platforms and Websites
Various online travel platforms and websites can help you search and compare accommodations easily. From Airbnb to Booking.com, you can find numerous accommodation options and filter them based on your preferences.
Use the website's advanced features, and narrow your search by location, price range, date availability, and accommodation type.
Comparing Prices and Availability
Another thing to consider when researching is comparing the prices of different accommodations that meet your preference. This is essential to ensure that you are not overspending on your accommodation. Check the availability of your preferred accommodations before committing to booking.
Considering Location and Accessibility
One essential aspect to consider when choosing the perfect accommodation is location and accessibility. You want to select accommodation that is easy to access and central to your travel destinations, making it more convenient to explore the area.
Factors To Consider in Making the Final Decision
When choosing your accommodation, you must consider several factors, such as:
Location and Proximity to Attractions or Business Areas
The location of your accommodation is essential, as it can affect your travel experience. Before booking your accommodation, consider the attractions and locations you want to visit and choose a centrally located accommodation. If you're traveling for business, consider accommodation near the area you'll be working in.
Safety and Security
Safety and security are crucial when choosing your accommodation. Choose an accommodation with safety measures, such as CCTV cameras, security personnel, and secure locks. Check reviews and recommendations from previous guests to see how safe and secure the accommodation is.
On-Site Facilities and Amenities
The on-site facilities and amenities can enhance your travel experience. Choose an accommodation offering all the amenities and facilities you need, such as a gym, swimming pool, spa, and restaurant.
The availability of facilities and amenities can make your stay more comfortable and enjoyable.
Guest Reviews and Recommendations
Reading guest reviews and recommendations is an excellent way to gauge the quality of the accommodation. Check online reviews and recommendations from previous guests to see their experiences and opinions about the accommodation. Take note of common complaints or praises to help you make an informed decision.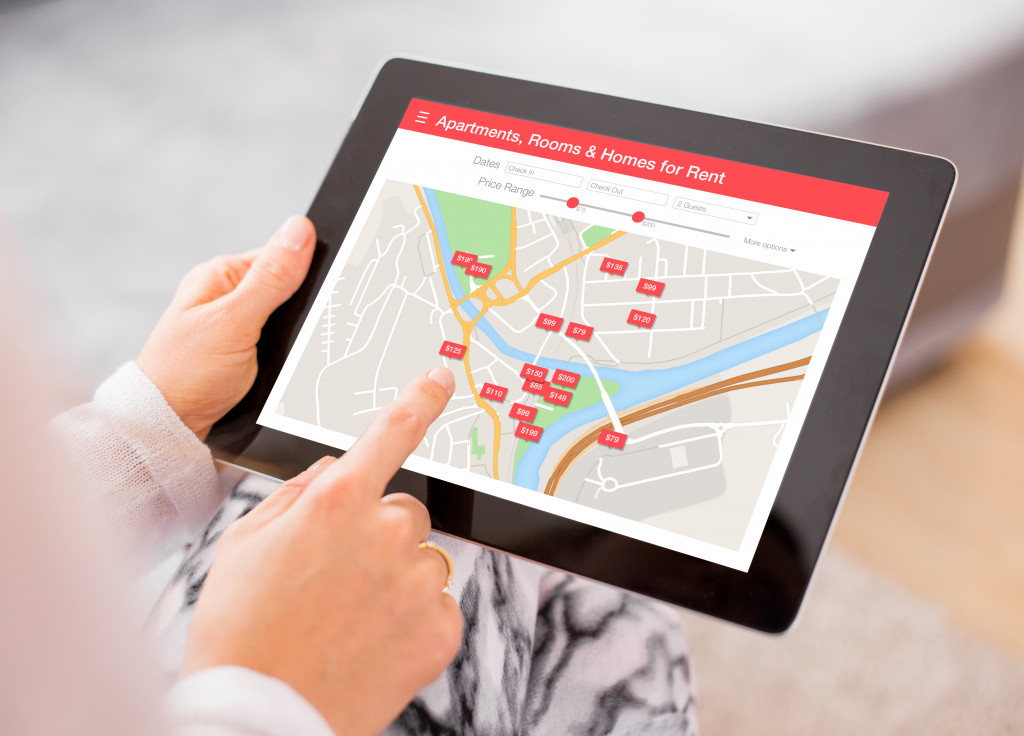 In conclusion, finding the perfect accommodation is essential to ensuring a comfortable and enjoyable travel experience.
By understanding your preferences, assessing your amenities and services, determining your budget, duration, and travel purpose, researching and comparing, and considering location and accessibility, you can start booking the perfect accommodation for your next trip!