Purchasing a home is a big decision; it can be even bigger if you're a first-time buyer. You should consider the state of the housing market up to your finances. It's important to research and know what you're getting into before you take the plunge. All this information may sound new and overwhelming, but don't worry! Here are five tips for first-time homebuyers to help you navigate the process and make the best decision for your needs.
Get Your Financial House in Order
Before you start house hunting, getting a handle on your finances is crucial. Take a close look at your income and expenses and determine how much you can afford to spend on a monthly mortgage payment. You'll also need to save up for a down payment, typically 20% of the home's purchase price. You will need to secure a mortgage loan for the rest of the purchase price.
When you're ready to purchase a home, the down payment is what you contribute towards the total cost. This initial investment shows the mortgage lender how seriously you take homeownership and will affect their decision to provide funding for the rest of the property's value.
Consult an expert mortgage broker to ensure you get the best deal possible. They keep in close touch with many lenders, some of whom you might not know. They can also guide you away from working with specific lenders who insert unfair payment terms into their mortgage contracts.
How to Choose the Best Mortgage Broker
When looking to work with a mortgage broker, start by making sure you understand what they do. Mortgage brokers are professionals who act as intermediaries between lenders and borrowers. They help borrowers identify the right loan product for their needs and negotiate with lenders to secure beneficial terms.
Ask friends, relatives, and business acquaintances for referrals when searching for a mortgage broker. Read reviews online to check for complaints and get a feel for their interest in helping you get the loan you need when meeting prospective brokers.
Ask them about their experience, the precise help they'll provide, the fees they charge, and how they're paid (by the lender or borrower). Also, ask whether they can help you, given your specific financial circumstances.
Know the Different Types of Loans Available
Many home loans are available, from conventional loans to FHA loans and everything in between.
Conventional Loan: The most common loan type. These loans don't require government insurance, so they can come with lower rates and more flexibility.
FHA Loan: A federally-insured loan that requires a smaller down payment than conventional loans. It's easier to qualify for an FHA loan, but you may pay higher interest rates due to the lack of a down payment.
VA Loan: Loans backed by the U.S. Department of Veterans Affairs for those who have served in the military, offering special loan terms and low-interest rates.
USDA Loan: A government-backed loan that helps rural homebuyers to purchase homes with up to 100% financing.
Determine your estimated purchase and refinancing costs before selecting the appropriate loan type for your needs from a mortgage lender. This way, you'll know exactly how much money you need to borrow.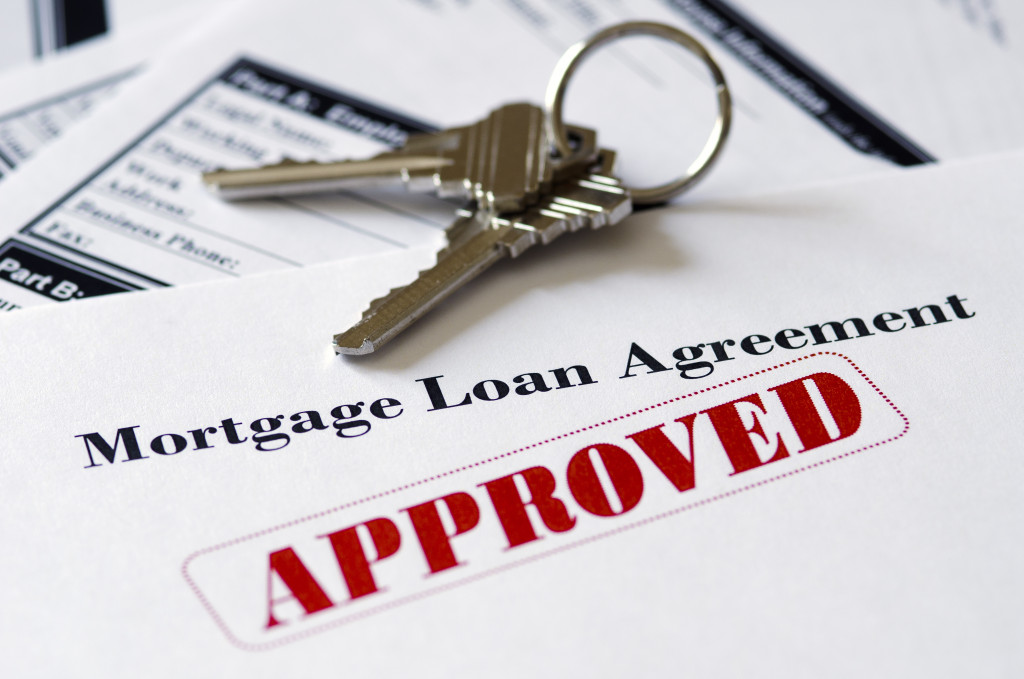 Get to Know the Housing Market in Your Area
Understanding the local housing market is important before shopping for a home. Talk to a real estate agent and get their thoughts on current market conditions. Are prices rising or falling? Is it a buyer's market or a seller's market? The answers to these questions will help inform your decisions as you move forward with the homebuying process. For instance, if it's a buyer's market and you're looking to purchase soon, you may need to move quickly or risk missing out on the best deals.
Don't Rush into Anything
This may be one of the most important pieces of advice for first-time homebuyers: don't rush into anything! Buying a home is a big decision that shouldn't be taken lightly. Take your time throughout the process, and feel free to make an offer on a house when you're sure it's the right one for you. Remember, there will always be other houses on the market; there's no need to rush into anything just because you're afraid of missing out on a good deal.
Keep Your Cool During Negotiations
Once you've found a house you want to make an offer on, it's time to start negotiating with the seller. This can be a tricky process, especially if emotions start running high. It's important to keep cool during negotiations and remember that this is part of the process. Getting too emotionally attached to any one property can cloud your judgment and lead you to make poor decisions. To avoid this, you can do the following:
Research the local housing market to understand what similar houses in the area are going for. This will help you come up with a fair offer price.
Have your real estate agent or mortgage broker negotiate on your behalf; they'll have more experience and know how to better handle the situation.
Feel free to walk away if the negotiations aren't going your way. There will always be other homes on the market; don't feel pressured into making a bad deal just because you're scared of missing out.
Ultimately, what matters most is that you end up in a house you love at a price that makes sense for your budget. With careful planning and research, you can make the home-buying process go as smoothly as possible. Good luck!