Have you been dreaming of building your own home from the ground up? Are you ready to make that dream a reality? Building a home can be an exciting and rewarding process but also complex and overwhelming. To get started on the right path, here are the steps you should take before breaking ground:
Know what kind of home you want to build
One of the first and most essential steps in building your dream home is determining what kind of home you want. Do you prefer an urban loft style or a sprawling ranch house? Are there details like a particular type of roof, cabinets, or flooring that you would like to incorporate into your design?
If you're unsure what you want, get inspiration from online resources, home renovation shows, or even by visiting homes in your area that you like. Once you have a clear idea of what kind of home you're trying to create, it will be much easier to get started on the rest of the planning process.
Have a budget in mind
Building your dream home will likely require a significant financial investment. Before you start the building process, it's essential to have a realistic budget in mind. Figure out how much money you have and what loan or financing options are available to you.
Consider working with a real estate agent or homebuilder to estimate how much the project will cost. Then, determine what you can afford based on your current financial situation.
Choose the right lot for your home
Once you know what kind of home you want to build and you've settled on a budget, it's time to find a lot that will work well with your design. When considering potential lots, consider size, location, and topography.
To make sure you make the right purchase, research lots for sale online. The websites will usually give you an idea of the lot's size, zoning, and any limitations or restrictions that might impact your design. By doing so, you can easily find a lot that will work well with your home plan.
Research local regulations and zoning laws
Before getting too deep into the design process, it's important to research local regulations and zoning laws. Depending on where you live, there may be restrictions on size, height, materials used in construction, and other factors such as solar panels or wind turbines.
Knowing the regulations ahead of time will help inform your decisions about size and materials since any changes could require new applications for approval or permits. It's better to know this information up front rather than running into problems further down the line.
Select a home builder
Having a good builder is essential when constructing your own house. You want someone who has experience building custom homes, as they will understand all the details that go into ensuring everything is done correctly and efficiently.
Make sure to do research on multiple builders to find one that suits your needs in terms of budget and timeline. Additionally, ask for references so you can speak with previous clients about their experiences working with them.
Choose the right materials
Choosing the right materials for your home is crucial for overall quality and lasting value. You want durable materials to stand up against wear and tear over time and temperature fluctuations throughout all four seasons. Look into different options for insulation, windows, siding, roofing, etc., and don't forget about flooring.
Make sure you find a reliable supplier to help you choose the best materials for your home's construction. They should be able to help you assess costs and choose materials that fit within your budget. With the right materials, you can rest assured knowing that your home will be built to last for many years to come.
Make the home livable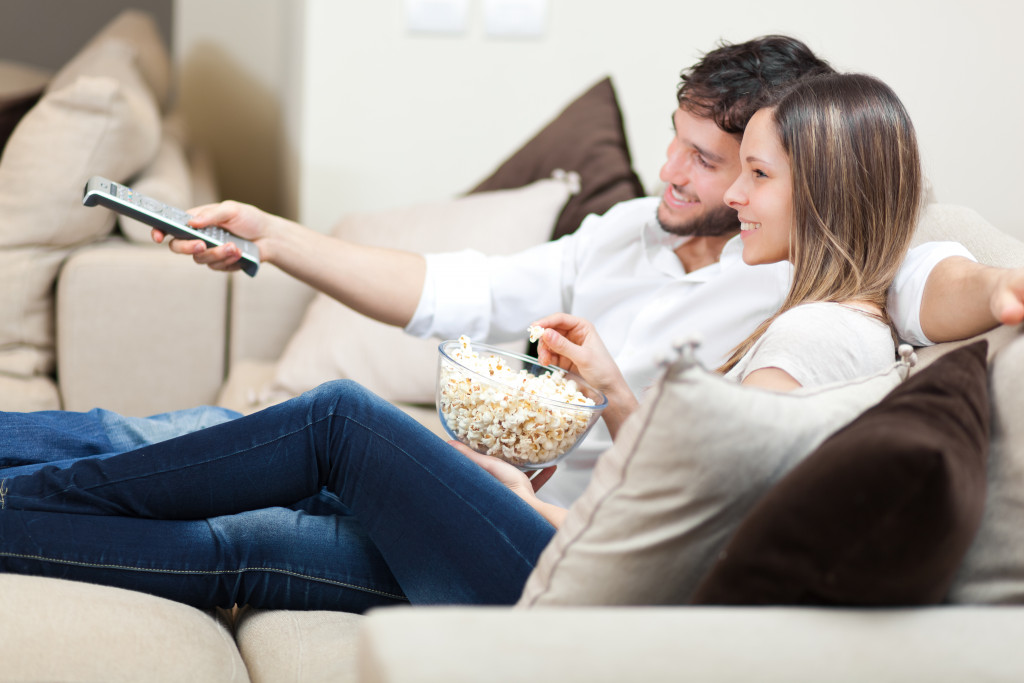 Finally, once your home has been built, it's important to ensure you can live in it. Consider factors like lighting, temperature control, and space so you can fully enjoy all of the features your new home offers.
One great way to make your new home livable is by incorporating smart technology into your design. This can include connected appliances, automated lighting and heating systems, voice-controlled security features, and more. With smart technology, you can take complete control over your home's comfort levels and make it a space that you truly enjoy coming home to.
Constructing your own home from the ground up can seem intimidating, but taking it one step at a time makes it manageable—and rewarding! By doing thorough research upfront and having realistic expectations along the way, you can ensure that every step goes off without a hitch while making progress towards achieving your dream home goal successfully!