For many people, buying a home is the most significant financial investment they will ever make. With so much at stake, it's not surprising that purchasing a property can be both exciting and stressful. Whether you're a first-time buyer or an experienced investor, there are a number of things to keep in mind during the home-buying process.
From getting pre-approved for a mortgage to making an offer on a property, many steps are involved in successfully purchasing a home. However, being prepared and doing your research can help make the process smoother and less challenging. With a little knowledge and preparation, you can be well on your way to becoming a satisfied homeowner.
This guide will walk you through the entire process of buying a home, from start to finish. It'll cover everything from finding the right property to securing financing and moving in. By the time you're done reading, you'll be armed with the information you need to make your home-buying experience as seamless as possible.
Finding the Right Property: What To Look For and Where To Search
The first step in buying a home is finding the right property. This can be a challenge, especially if you're not sure what you're looking for. It's important to take some time to consider your needs and wants before beginning your search. Ask yourself the following questions:
What type of home do you want? (e.g., single-family, condo, townhouse)
How many bedrooms and bathrooms do you need?
What is your budget?
What location do you prefer? (e.g., city, suburbs, rural area)
Once you've given some thought to these questions, you can start searching for properties that meet your criteria. There are a number of ways to search for homes, including online listings, real estate apps, and working with a real estate agent.
If you're not sure where to start, try searching for homes in your desired location on sites or apps that allow you to filter your results by price, the number of bedrooms, and other factors. This can help you narrow down your search and find properties that are more likely to meet your needs.
You can also work with a real estate agent to help you find homes that fit your criteria. Agents have access to MLS listings (the multiple listing service, which is a database of properties for sale), and they can help you schedule showings and negotiate with sellers.
If you're working with an agent, be sure to interview several before making a decision. You should feel comfortable communicating openly with your agent and confident in their ability to represent your best interests.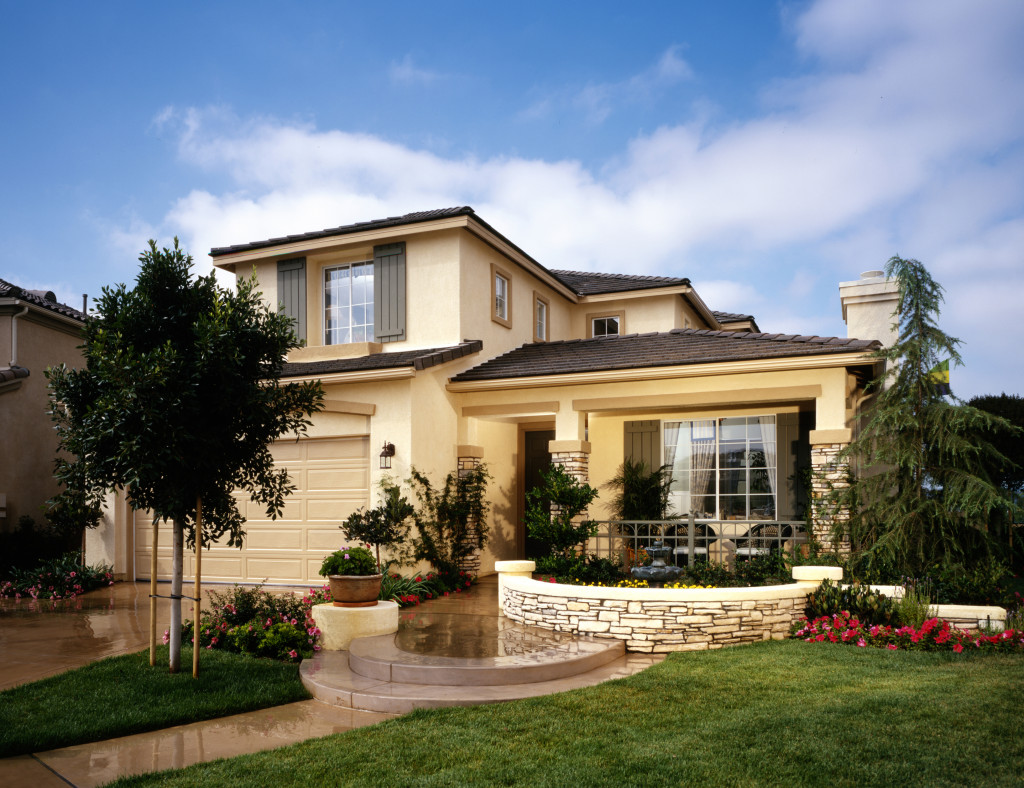 Securing a Mortgage: How To Get the Best Rate and What to Watch Out For
Once you've found a property you're interested in, the next step is to apply for a home mortgage. A mortgage is a loan that enables you to purchase a property by making monthly payments over a set period, typically 15 or 30 years.
When applying for a mortgage, shopping around and comparing rates from different lenders is essential. Rates can vary significantly, so it pays to get quotes from different sources. In addition to rates, you should also consider the fees associated with each loan. These can add up, so be sure to ask about them when getting quotes.
It's also important to be aware of the different types of mortgages that are available. Some common home loans include fixed-rate mortgages, adjustable-rate mortgages, and government-backed loans such as FHA and VA loans. Each type of loan has its own set of pros and cons, so it's important to choose the one that's right for you.
Once you've selected a lender and applied for a mortgage, the lender will conduct a home appraisal to determine the property's value. They'll also look at your credit history and employment situation to assess your ability to make monthly payments.
If you're approved for the loan, the next step is to negotiate the mortgage terms with the lender. This includes the interest rate, monthly payment amount, and length of the loan. It's important to get this in writing before signing anything.
The final step is to close on the loan, which is when the home officially becomes yours. At closing, you'll sign a bunch of paperwork and likely pay some fees, such as closing costs, upfront. Once that's done, you'll receive the keys to your new home!
Moving In: Tips for Making the Transition Smooth and Stress-free
The last step in the home buying process is moving in! This can be a daunting task, but there are some steps you can take to make it a little easier. Start by making a list of everything you need to do to get settled into your new home. This might include things like changing your address, transferring utilities, and unpacking all of your boxes.
It can be helpful to hire a professional moving company to help with the heavy lifting (literally!). They can pack up your belongings and transport them to your new home, which can save you a lot of time and hassle. Once you're all moved in, take some time to get to know your new neighborhood. Explore the local shops and restaurants, and introduce yourself to your neighbors. This will help you feel more at home in your new surroundings.
Buying a home is a big undertaking, but it doesn't have to be overwhelming. By following these steps from locating your perfect home and settling the mortgage, you can make the process a breeze!