Choosing a home to purchase is an exciting and sometimes daunting process. You want to ensure you're getting the best value for your money and buying something that fits your needs and lifestyle. As a real estate agent, it's crucial to help buyers navigate this complex decision by providing them with critical factors to consider when looking for a new home. Here are five of the most essential elements to keep in mind.
Location & Neighborhood
The old saying still holds true — location is one of the most important criteria buyers should consider when choosing a home. Not only is it important to find a place in an area that suits your lifestyle, but it's also essential to look at the trends of the neighborhood you're considering.
For example, there are houses for sale in Manor Lakes that are close to local shopping centers, schools, and parks while also boasting great views of the nearby lake. These are all factors that can help add value to the house and make it more attractive to buyers.
You can also talk about other amenities in the area, such as entertainment, restaurants, and public transportation, that can add to a buyer's quality of life.
Price Point Matters
No matter how much money someone has available for their budget, they still want to get as much house for their money as possible. It's important that buyers understand what features they need and can afford so they can make sure they don't overextend themselves financially down the road.
A good real estate agent should be able to guide clients through this process and help them determine what kind of property fits into their budget and their ideal price range. For instance, if a buyer is looking for a home with a pool but can't afford to buy one outright, an agent can help them find one in their price range that doesn't require too much work or renovation.
Moreover, agents can also provide information about homes that may have been on the market for a long time. Such properties might be priced lower than other options and can offer buyers an opportunity to get more houses for their money.
Size and Layout
Size and layout are two of the most important aspects of choosing the right home. It's important to consider how much space you need and ensure that the home's layout is conducive to your lifestyle.
For instance, if you're planning to entertain guests or host family gatherings regularly, then a bigger home with an open floor plan might be more suitable than one with multiple small rooms. On the other hand, a smaller home with separate rooms might be better if you're looking for something more intimate and cozy.
It's also important to consider the size of the yard or outdoor space attached to the property. A larger lot can provide additional opportunities for entertaining, landscaping, and gardening.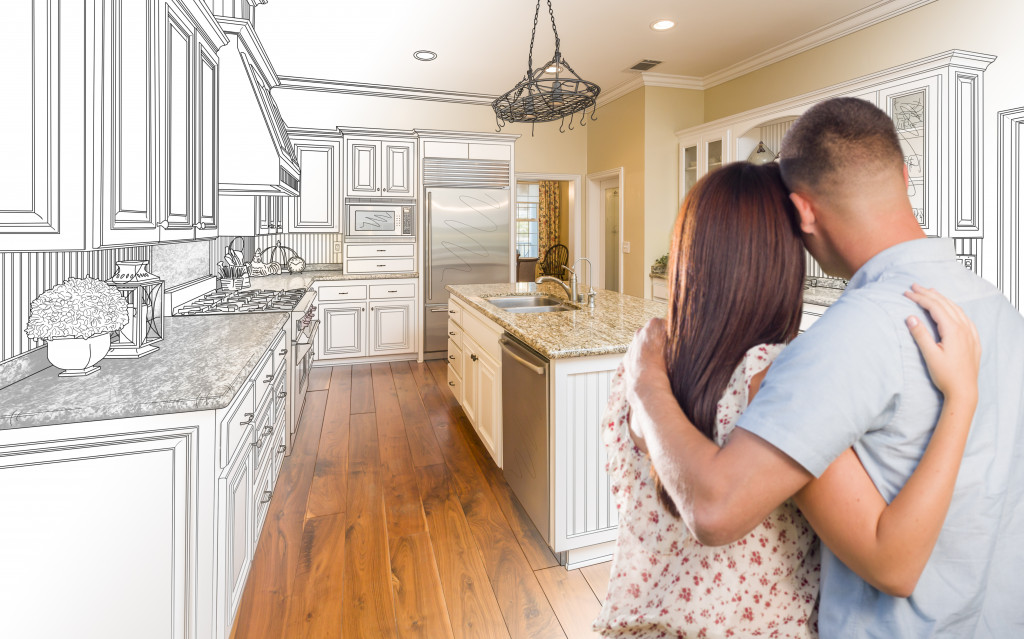 Condition of the Home
Another aspect a good real estate agent should take into consideration when helping clients choose a home is its condition. While some buyers are willing to take on a fixer-upper, others want something that's ready to move in and requires little or no work.
It's important to look at the age of the home and any potential issues, such as water damage or foundation problems. It's also good to inspect all the systems in the home (HVAC, plumbing, electrical) to make sure they are functioning properly before making a purchase.
This is because any repairs or upgrades can add to the cost of buying a home and may not be covered by the seller. It's also helpful to know the estimated life expectancy of any appliances, fixtures, or systems that come with the home, so buyers can budget for replacements in the future.
Amenities & Upgrades
It's always worth considering whether a certain property comes with certain amenities or upgrades already in place. For example, does it have energy-efficient appliances? Has it been recently renovated? Does it have a pool or other outdoor space that adds value?
Even if these things need some work or aren't currently up-to-date, they can add significant value if taken care of properly. Knowing which amenities are included with each property will allow buyers to make more informed decisions about which home is right for them.
Furthermore, it's also important to consider any additional costs associated with the purchase of a home. Depending on where you live, there may be property taxes or fees that need to be taken into account when budgeting for the home.
When helping buyers choose a home, many factors need to be considered beyond just price point and location alone. Amenities such as energy-efficiency upgrades or outdoor spaces can add substantial value — both aesthetic and financial — while researching trends in the neighborhood provides insight into future potential investments and growth opportunities for homeownership down the road. By considering all these elements together, real estate agents can assist buyers in making an informed decision about where they should buy their next property!