Buying a house is a big commitment. You are spending money on something that can help you build your future. This will be your next home for the next few years. Since you are investing so much in this investment, it only makes sense that you educate yourself better to avoid future regrets.
While no home-buying experience is perfect, there are ways you can make the most out of your first home purchase. Since first-time buyers are prone to making home buying mistakes, you can start by learning the best-kept secrets of real estate buyers and investors.
Here are some of them:
Avoid Spending Every Penny of the Mortgage Rate You Got Approved of
When buying a house, most people often use a mortgage. Looking for reliable lenders and getting quotes from at least three lenders does make sense. But then, many first-time buyers would exhaust the amount they qualify for just to buy their dream home.
The amount of mortgage you will get approved for will depend on how much home loan you can afford. But this does not necessarily mean that you should use up the loan amount. For example, if your lender approved you for up to $450,000, this does not necessarily mean you should buy a house for up to $450,000.
Lenders will determine how much you can afford. But remember that buying a house meant saying yes to a number of other financial responsibilities and unexpected costs. You don't want to sign up for a very large home loan only to realize you cannot comfortably afford the extra debt along with your future financial endeavors.
Don't Simply Rely on Mortgage Calculators Online
These days, you can find online mortgage calculators that promise to provide you an accurate estimate of your monthly mortgage. In reality, these figures can mislead you into thinking that your monthly mortgage is the only thing you are going to pay for after getting approved.
Not all mortgage calculators online will take into account all factors that can influence your monthly payments. Aside from the mortgage and interest, you will be paying each month, you also need to consider property taxes, utilities, homeowner's association fees if any, and your home insurance among many others. Before relying on any mortgage calculator, be sure to factor in all potential expenses.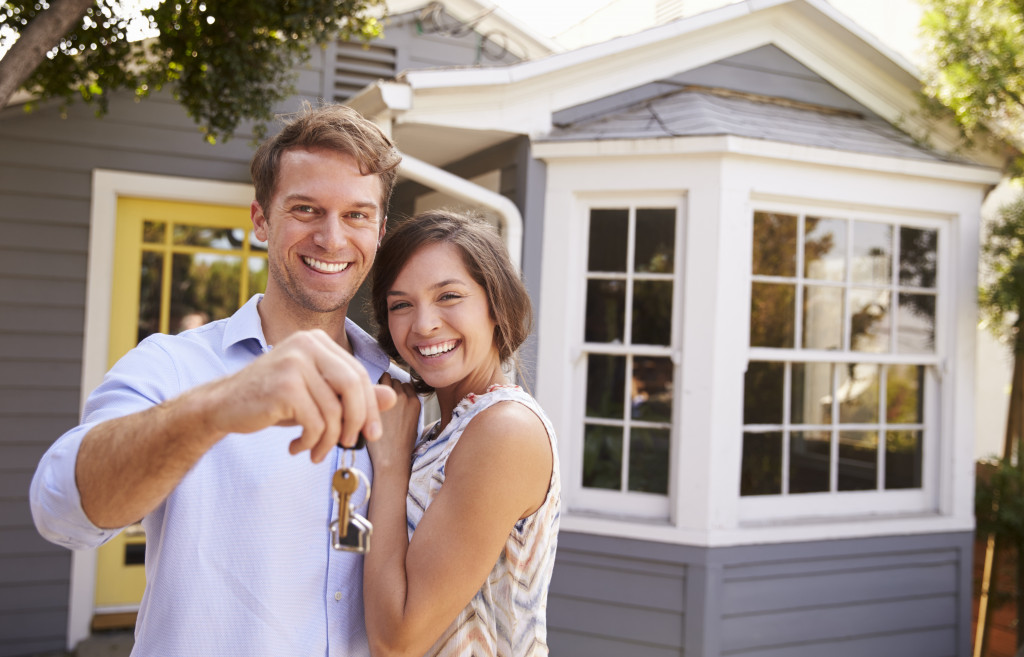 Buy for the Right Reasons
Some people would buy their first home after learning that the prices of houses went down. Others would make their first home purchase because mortgage rates are finally in their favor. But if you are not buying a house for the right reasons, then you might only be wasting time, energy, and a considerable amount of cash for nothing.
You should be really ready for the responsibilities of homeownership before buying a house. If you have been renting your whole life or still live with your family, chances are you are not in charge of every financial expense related to your housing. Remember that once you buy your own home, you are now the one paying for the mortgage and will be responsible for all others tasks associate with homeownership.
Ask yourself if you are now willing to shoulder all expenses of homeownership. Do your research about the hidden costs of owning a house. Don't forget that after saying yes to homeownership, you no longer have a landlord to take care of property maintenance.
Don't Be Afraid to Ask
Many first-time buyers would keep things to themselves because they are not confident about asking questions. It is not a matter of having the right questions to ask. Remember that if you see something odd, speak up and ask.
For instance, during a site visit and your gut tells you something is off, don't be afraid to ask. When talking to a lender and before signing the mortgage agreement, raise your questions. It would be best to let a real estate lawyer read the terms so you can have better peace of mind when signing the contract.
Keep in mind that your guts can greatly help you when making any decision. It tells you to tread carefully, especially when making big decisions. Speak up, go ahead and ask questions, and if you are not satisfied with what you see, be ready to walk away and find another house, seller, or lender.
Have you made up your mind about buying your first home? Then it helps to take your time and do your own research to make sure you avoid common mistakes that lead to home buying regret. This guide can help in making your home buying experience a better one.