As the world continuously gets overly crowded, the demand for second home acquisition increases. Whether it's for potential revenue or future-proofing your children's lives, now might be the perfect time to buy a second house. After all, with everything happening globally, real estate won't get any cheaper.
But before you impulsively give your realtor a call, here are three factors that you should first consider to help make your second home acquisition smoother.
1. Purpose of Acquisition
It is reasonably safe to say that realty is always on the positive end of intelligent investments. But like most smart investments, you need to mull over your purpose before diving in thoroughly. A big move will undoubtedly have various impacts on your finances. Establishing your goal from the start will help lessen unnecessary financial losses.
Here are the most common reasons people buy their second homes:
To serve as a vacation home: Having a vacation home makes lives easier. You will save more if you don't have to rent a place during the holidays. Moreover, you and your family can enjoy vacations any day of the year. You won't have to worry about the duration of your stay either.
To serve as a rental property: The financial benefits of owning a second home as rental property will be more fleshed out later on. But as a simple sneak peek, Airbnb hosts averagely pocket $900 a month. Note that your rental location will be detrimental to the increase in your earnings. And with more than hundreds of vacation rental platforms like Rent the Poconos, Flip Key, and Booking.com, improving your rental property's marketability will be a walk in the park.
To serve as a future-proofing plan: You can prep for your retirement as early as today. And with a second home in your hands earlier, the mortgage debt you'll have for your future retirement residence will be exponentially lowered if not gone at all. You can either sell your current property in the future and use the profit for early retirement. On the other hand, you can give it to your kids so you will have nothing to worry about once you're old and gray.
2. Alternative Source of Income
The main factor making realty a lucrative investment is its flexibility as an alternative source of revenue. Your vacation home doesn't have to collect dust and waste away during busy days.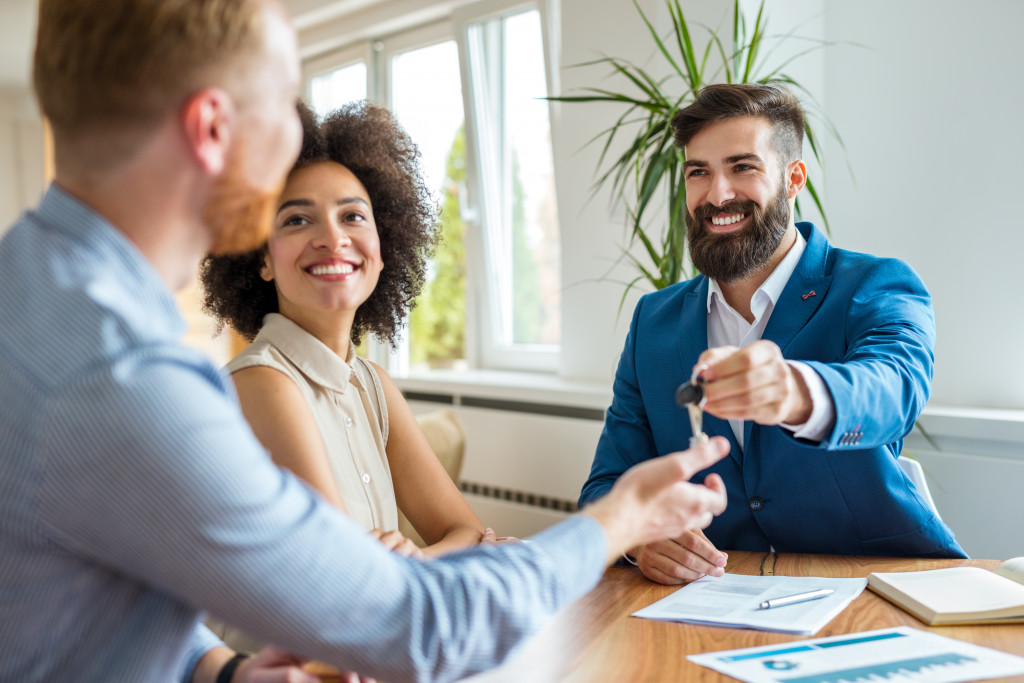 As stated above, renting out your vacation home can be profitable. You can use it as a bed-and-breakfast type of overnight lodge. Alternatively, you can offer long-term leasing. Either way, you can spend the money you generate from renting it to pay its mortgage and other expenses. That means it could potentially be an investment that pays for itself.
Another way to make money from your second home is by selling it. Suppose you choose a location that has a higher appreciation level. In that case, you can use the amount you amassed in a short period to get an even better property. And the cycle can go on and on.
Having a second home is beneficial in terms of earning extra and in the matter of reducing costs. According to the 2020 tax year guidelines of the Internal Revenue Service or IRS, if your modified adjusted gross income (MAGI) is less than $100,000 and you play an active role in the management of the property, $25,000 can be allocated on your maximum special allowance. You can then use this to offset any gains related to properties you're taxed on.
3. Location, location, location
The benefits of owning a second home greatly depend on the location that you choose. The appreciation of realty value is usually focused on developing communities and areas.
Suppose you're planning on relying on the second home as a short-term rental business. You should prioritize choosing locations that can attract more visitors. And this is not only limited to people on vacations. You can choose an area in the busy streets of metropolitans and cater to those looking for accommodations based on the demands of their careers.
Accessibility, amenities, and convenience are all important factors that you should consider when choosing a location. You need your home to have the perfect balance between having enough privacy and conveniently located to key establishments for a comfortable lifestyle.
And suppose you're planning on using it as a retirement home. In that case, choosing a place that would be more personally valuable is crucial. This means you have to focus on what would make you happier. Think of a luxurious two-story beach house overlooking the skyline or grand refuge deep in the mountains with a jaw-dropping cliffside view.
All in all, buying a second home as early as possible is a good investment for your future. But keep in mind that it is a significant financial decision. You must make every careful consideration before pushing through. At the end of the day, the golden rule for finances is not to spend what you cannot afford.