Prices of homes for sale around the world will still rise in 2022 but at slower rates, according to FitchRatings. It attributes this slowdown to increases in mortgage interest rates, more regulatory interventions, and unaffordability to many. It also foresees that construction will continue to lag due to constant supply chain shortages. On Brink by MarshMcLennan, analysts do not expect the shortages to be resolved this year
Kalkine Media points out that the United Kingdom has already started increasing its interest rates, and New Zealand has done so by 0.5 percent to 0.75 percent. By the end of the year, the U.S. 30-year mortgage interest rate is expected to reach 3.6 percent.
Apart from these, there are more developments that analysts expect to emerge from the real estate sector this year. On Euronews, JLL Global Director of Capital Markets Research Sean Coghlan stated that there could be numerous opportunities in innovation and design this year, driven by technology and sustainability.
Impact of Climate Change
There were many extreme weather events in 2021, including hurricanes, massive flooding, winter storms, heat waves, drought, and heat-triggered wildfires. Experts state that residential properties located in and near areas affected by these disasters will suffer from low demand and, therefore, lower prices. People will tend to look elsewhere since these weather events are cyclical and are expected to reoccur. Examples of areas affected in the U.S. are California, Florida, Texas, and Louisiana. Various countries have their own vulnerable localities.
Also, because of climate change, people are now embracing sustainability. Energy-efficient homes will have an advantage. Buyers will be looking for safe insulation, leak-free home sealing, and energy-efficient windowpanes and roofing. A rainwater catchment system will be a plus. In addition, solar panels used to help power the home will draw in many buyers.
Digital Homes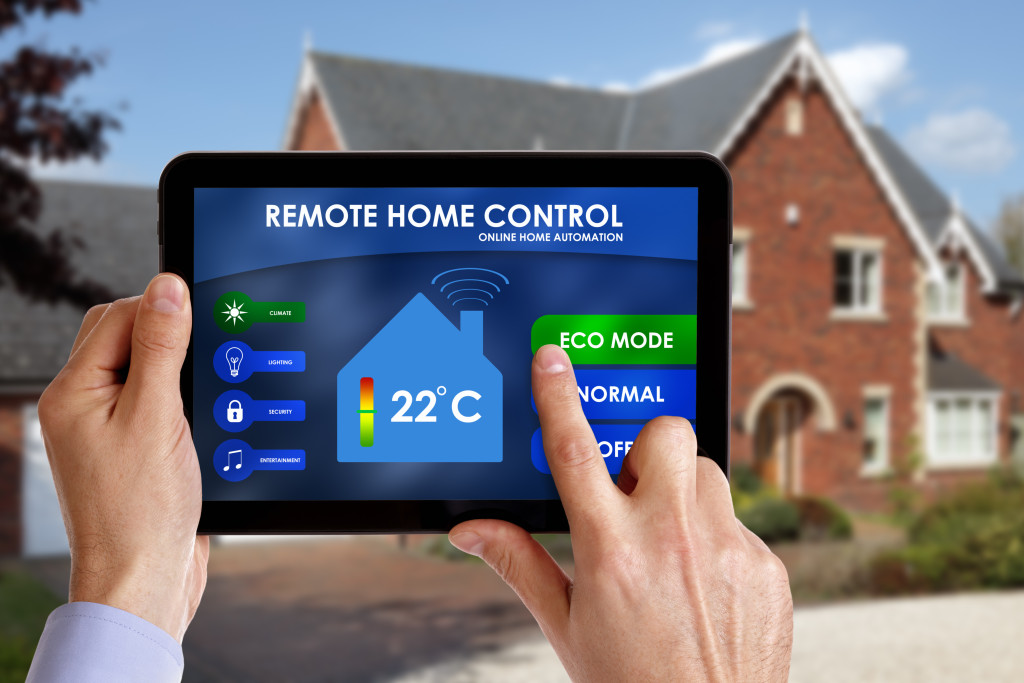 Smart homes are the new must-haves, and these are equipped with energy-saving features. Among these are lighting, heating, and cooling systems that automatically adjust based on the occupancy of a room. Homeowners will no longer have to worry about turning off the lights, heater, or air conditioner when there is no one in the room.
Smart homes offer not just energy efficiency but also utmost convenience. A digital security system with biometrics does away with keys. Household members just need to press their thumbs to the lock. Smart appliances can be controlled from a single hub or a smartphone and can be preprogrammed to turn on or off at certain times. For instance, a smart vacuum cleaner can function after everyone has left the house. It will clean from room to room on a single floor, reaching corners and beneath the furniture. It has a sensor that sweeps the room and tracks its progress to ensure that it covers every square inch of the floor. Curtains can roll shut across windows at sundown and roll open when the sky is bright outside.
Digital technology will also be more widely used in selling houses. Likewise, it will be beneficial when purchasing homes for sale. With Covid-19 Omicron again keeping most people at home, virtual tours will be more common than in-person house tours. As virtual reality headsets and software become more popular, these virtual walkthroughs will become even more immersive and 3D.
Builders will also be relying more and more on technology. This will come in handy, especially with the shortage of manpower. New technological advancements in the construction industry enable builders to finish a project with fewer workers in fewer days. This can be done with modular houses whose parts are built in a factory and are put together on site. The shortage in construction materials can be partly solved with 3D printing. These can also lower the cost of construction and the price of houses.
Soon, buyers and sellers will be transacting not just in cash but also in digital currency. Bitcoin and other cryptocurrencies are making their way into real-world transactions.
Multipurpose Homes
With many people now working from home, home design needs to be flexible and adaptable to changing needs. Instead of having solid walls that divide rooms, the house of the future must have movable furniture, including closets, for easy reconfiguration. This way, the homeowner can create a home office or classroom, adding light dividers as needed.
The furniture must maximize storage. For instance, beds and coaches can have storage underneath. Furniture must also have different configurations. For example, a coffee table can fold out to be a dining table seating six people. When not in use for meals, it takes up a smaller space.
These features will also enable homeowners to make the most of a small house. Given the prices of homes these days, first-time buyers can only afford small houses. Taking the cue from the tiny house movement, though, a lot can be done in small spaces.