As a young professional, purchasing your first home can be daunting. There are so many things to consider, and it's easy to feel overwhelmed. But don't worry. This article will share some expert tips on how to make your first home purchase less stressful. So whether you're looking to buy your first house or condo, read on for some helpful advice!
Educate yourself on the process.
Purchasing your first home is one of the most important decisions you'll ever make and can be an understandably daunting process. To ease anxiety during this transition, it's essential to research and educate yourself on the process beforehand.
Learning all of your options, becoming familiar with mortgage terms, and understanding the local market are some factors that will help make your first home purchase less stressful and more successful.
Make sure you're well-versed in the entire process before signing on the dotted line: being knowledgeable ensures that you don't miss out on any critical details, as doing so may have long-term financial implications. Understanding the real estate landscape removes a lot of guesswork from proceedings, allowing you to coast through what could otherwise be a daunting experience.
Find a good real estate agent.
Purchasing a home for the first time can be an exciting yet overwhelming experience. Finding a good real estate agent, you trust to help guide your purchase is key to making this process easier.
A great way to do this is by looking for agents with plenty of local knowledge and experience in the housing industry. They may advise you on the best house and land packages for your needs and budget, help you get the best mortgage rate, and ensure that all of your paperwork is completed correctly.
Ask friends and family who their agent was and what they liked or didn't like about them; also, spend some time researching agents online to understand their background. You should also make sure that your agent takes the time to explain the entire home-buying process, answer any questions, keep you up-to-date on new listings and address any concerns you may have in a timely fashion.
Get pre-approved for a mortgage.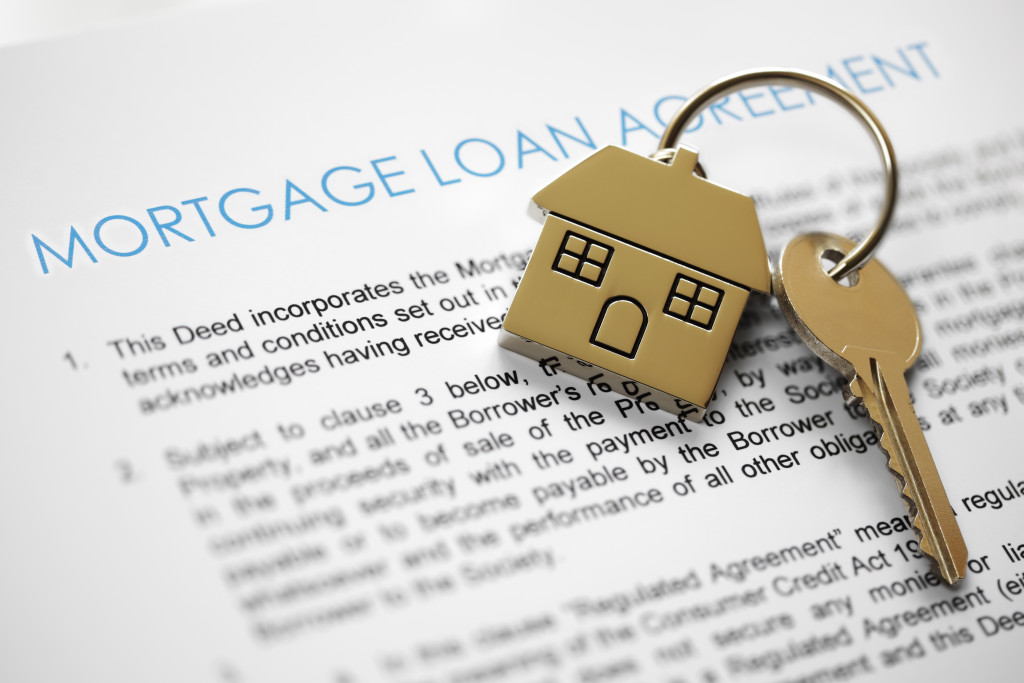 Purchasing a home is an exciting but intimidating process. To streamline the process and reduce stress, one of the first steps should be getting pre-approved for a mortgage loan. This can give you invaluable information, such as the total amount you can afford to spend, so you don't waste time looking at places out of your budget.
Obtaining pre-approval also provides leverage when making offers on a home and makes your offer more attractive compared to other non-pre-approved buyers. To get pre-approved for a mortgage lender, you'll need to gather and provide proof of income and bank account balances, plus have your credit score run.
Make a list of must-haves and nice-to-haves.
Everyone dreams of one day owning their own home, but purchasing one can be overwhelming. One way to make this task less daunting is by creating a list of must-haves and nice-to-haves for your new home.
Must-haves are non-negotiable when it comes to home buying—these include items that should meet your every need, such as your desired price range and location. Nice-to-haves include features or amenities you would like to have in your potential homes, such as a larger backyard or an upgraded kitchen. Making this list can help narrow down potential homes you may be looking at and ensure all the essential criteria will be met in the final decision.
Start touring homes.
Investing in a home can be a stressful experience, but it doesn't have to be that way. Taking the time to tour homes in your price range and the desired location can make all the difference toward finding the perfect dream home for you and feeling confident about your decision.
A few hours of research can go a long way in reducing stress levels during the home purchase, whether you're looking for an existing home or considering building from scratch. Shopping around will ensure you are familiar with what is available on the market and feel comfortable with your choice.
Be prepared to negotiate.
Purchasing a home is an emotional and expensive experience that requires clear-minded decision-making. Before making a purchase, it is essential to be prepared to negotiate on price, repairs, or any other factors.
Knowing your priorities and having the right negotiation strategy can help get the best possible price and stay within your budget. This will ultimately save you time and money while reducing the stress of buying a home.
Moreover, it is also essential to understand current market conditions and have sufficient knowledge of financing options to make informed decisions. It's important to remember that no matter how pressured you feel by a salesperson or crazed by real estate agents you must think logically when it comes time to sign the contract.
Purchasing a home is a stressful process, but it doesn't have to be if you are prepared. With these tips, you can make your first home purchase less stressful and more exciting.